Advanced Spiritual Protection 14-Day Negative Energy Cleanse Online Course
Want to rid yourself of toxic and negative energy to change your life? If I say so myself, this is my specialty when addressing negative energies and removing them.
Over the 14 days, you will receive information, webinars, lessons, healings and exercises to remove any negative or toxic energy. This will free the hidden blocks and obstacles that stop you from creating the life you desire.
Negative Energy:
Negative energy produces negative attractions. Most people know that when you change your energy, you change your life, however, this may seem easier said than done. Often, you don't know what is in your energy field that causes your blocks and struggles because you can't see the energetic damage.
This damage is more pronounced if you endured a difficult or abusive childhood. You will, however, witness the side effects in emotional, physical and spiritual manifestations. Join me in this powerful 14-day cleanse to remove negative energy stored in your energy field. 
Here are some signs of negative energy or curses:
Negative Thoughts: You feel negative and paranoid about yourself and others.
No Progression: Blocks in your relationships, health, and finances.
Looming Dark Clouds: Dark clouds hanging over you that produce bouts of bad luck.
Chronic Fatigue: You lack focus, clarity, experience chronic fatigue and exhaustion.
Intense Anger: Certain people come to your mind and you feel anger towards them.
Strange People: You seem to constantly attract strange and angry people.
Low Self Confidence: You suffer low self-confidence and low self-esteem.
Medical Conditions: Unexplained short-term, chronic medical conditions.
Unresolved Negativity: You have unresolved negativity and resentment with others.
Extreme Guilt: You feel guilty around others and feel responsible for their problems.
Sharp or Dull Pain: You experience sharp pain or a chronic dull ache.
Addictions: You develop addictions to drugs, foods, alcohol, cigarettes etc.
The Source of Your Problems
This program offers you decades of experience, I am the founder of Forensic Healing and have studied and removed negative energies from thousands and thousands of people. I reveal the hidden reasons, the truth of the effects of negative energy and how to remove them.

With the ability to read energy fields, I find the how, when, what and why people are spiritually targeted and attacked. My findings confirm that 100% of people's problems are sourced from some sort of low vibrational energy.
What Makes You Vulnerable
Any low vibrational energy in your energy field makes you vulnerable to negative energies and entities that can attach. There is no such thing as accidents, poor health, financial problems, bad luck, emotional or spiritual turmoil; all of these conditions can be traced from a negative source of energy.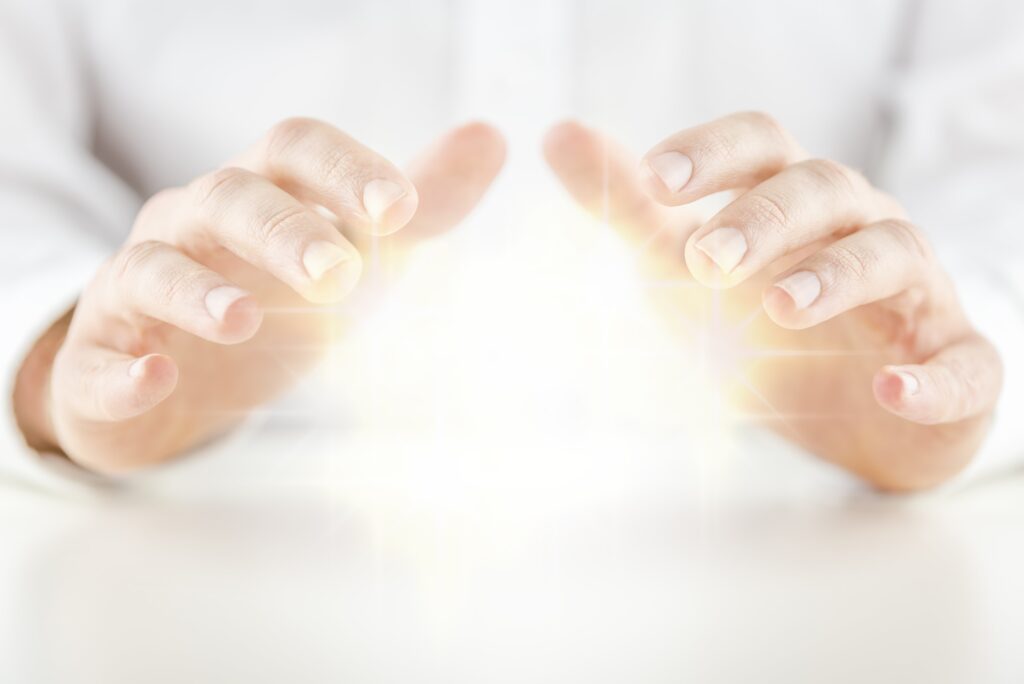 The 14-day deep energy cleanse addresses every reason for any negativity in your life. You will participate in healing protocols and techniques to remove and cleanse your energy.

You will travel deep into your mind, body, spirit and soul for a deep spiritual cleanse and develop techniques to supersede difficult situations and transform your life.

The power of this course is that it expands over 14 days. This offers consistency and time to address every aspect of your energy.

We tune up cars, spring clean houses, defragment our computers but rarely clean up our energy; which is more important than any of the physical aspects of life as the source of all manifestations are from energy. This course is a must-have life skill that will transform your life.
Spiritual Protection 14-Day Deep Energy Cleanse Course Curriculum:
7 Days Prior: Optional preparatory work:
Enhance your experience with five of the most powerful physical cleanses to remove energetic toxic attachments.
14-Day Schedule

Day 1 Self-awareness and Universal laws of negative connections, programs, attacks and energies
Exercise 1: Everything is Energy Check Your Rating
Day 2 Identify and remove emotions that cause negative attacks
Exercise 2: Find your Emotional Compass
Day 3 Become accountable. Identify and strengthen your vulnerabilities
Exercise 3: List your Patterns of Vulnerabilities and Action Plan
Day 4 Remove False Karma and Negative Karmic Seeds
Exercise 4: Karmic Resolution Protocol to Energetically Release False Karma and Karmic Seeds
Day 5 Using good Karma to release Negative Attachments
Exercise 5: Release Karmic Attachments Process
Day 6 Spiritual Attacks, Black Magic and Curses
Exercise 6: Examine your Energy Field for Energetic Attacks, Curses and Black Magic
Day 7 Removing Curses and Black Magic
Exercise 7: Reverse Curses and Black Magic Healing Protocol
Day 8 Spiritual Cleanse of Negative Karma
Exercise 8: Analyse your Negative Karma and Balance it
Day 9 Removal of Rituals, Contracts and Ceremonies
Exercise 9: Ritual Reversal Protocol
Day 10 Remove the Emotion of Fear to Remove Negativity
Exercise 10: Release Fears Protocol and Meditation
Day 11 RISE: The Only Way is Up!
Exercise 11: Raise Your Energy Exercise
Day 12 Awareness, Self Talk, Choices and Focus – Why Pain Exists!
Exercise 12: Simplicity: Creating the right canvas to attract positive energy
Day 13: Soul Cleanse Pathway Healing
Exercise 13: Soul Cleanse Pathway Intention and Healing
Day 14 Summary Techniques 1-13
Bonus Videos of Skype Readings and Healings

NB: This course can be done at your own pace and repeated as many times as you like.
Disclaimer: Forensic Healing, Marisa Russo and Spiritual Development for women are not a professional medical body. Any information contained in any videos/publications/comments/blog posts etc are for entertainment purposes only. All information is intended for general guidance and must not be considered a substitute for advice provided by a doctor or other qualified healthcare professional. Marisa Russo or Forensic Healing makes no warranties or representation of any kind concerning the accuracy or suitability of the information contained on this channel, websites, videos, social media pages, blog posts etc.