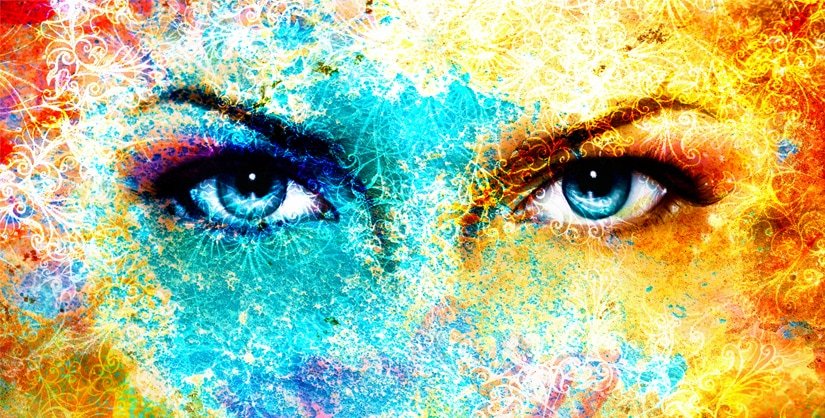 Top 7 Negative Emotions to Avoid from Others
Did you know that the energy from others converts in your day to day life attractions? Every situation in your life comes from energy sourced from places, yourself, and others.
It was only today while I was getting a manicure did the reality of this concept prove itself again. The manicurist Kim was freely chatting to me. We exchanged pieces of our lives while answering the common questions – one of them being my "childbearing" status. I lightheartedly replied with my standard stock answer "Yes, I have a mama's boy" referring to my much-loved cat named Warnie.
Others Leave Their Energy On You
Kim had recently migrated to Australia from Vietnam. When I questioned if she lived with anyone, she proceeded to describe her unpleasant experience from her previous residence. She recounted how unfairly her Chinese room-mate treated her. The situation reached a climax when she moved out of her house after her valuables were stolen and the police became involved.
Even though Kim's experience had occurred five months earlier, the energy from it was still impacting her. As Kim described the details, the negative energy she encountered affected me. I started taking deep breaths trying to shake off the negative energy caused by her traumatic experience.
As I did this, the negative energy automatically released from Kim as she commented she felt cold shivers through her body during the release. I could sense that she had been carrying a curse directed by her ex-flatmate. She confirmed she was cursed as she experienced bouts of bad luck since the altercation.
Recycled Energy
People's energy is constantly being recycled and carried around in your energy field. When there is a negative or controlling person in your life, it becomes more evident why accidents, mistakes, and problems occur
Most people believe that on some level, they can feel the energy from others which can affect them. The real question is how to determine the degree of the impact other people have over your life and circumstances.
My skill set is making sense of energy and finding the root cause of adverse conditions, which is the basic principle of Forensic Healing. It teaches you to become a detective of energy fields which is how I compiled the following list of the seven most damaging emotions that come from places, others, or yourself. This list will prompt you to re-evaluate your connections and associations.
Emotionally Unbalanced People are Unaware
Emotionally unstable people can transfer harmful energy which is enhanced when projected for prolonged periods. These types of people blame their circumstances and misfortune on others and refuse to take responsibility for the things they attract. They will justify their feelings to maintain their negative behaviour.
1. Competition / Jealousy
Competitive people are focused on winning at all costs. They want a win-lose situation to appear superior. Their focus is for you to fail at any cost, which causes misfortunes in your life.
This energy causes problems in your business, such as a reduction in clients, sales, computer issues or anything that blocks your financial progress. I've seen people's lives swiftly change from having large amounts of money to losing it all when another person covets what they have.
Jealous people have low self-worth because they judge themselves against others. Jealousy is a curse, so understanding the effects it can have has caused me to distance myself from some people. In my profession as a founder of Forensic Healing, I've seen every type of curse. This includes a young girl going bald because her aunt was jealous of her beauty. The moment the curse was released, her hair grew back.
2. Controlling / Manipulation
When a person wants to manipulate and control you, they will subtly groom you. They manage to weaken and isolate you, and thus you grasp at the only short-straw they offer you. This programs you to neglect your instincts and step into their trap of entwining their energy with yours. Agendas become evident with inconsistent, incongruent words and behaviours.
Their control can persuade you to comply with their requests, even when it is against your gut instincts or desires. They manipulate you to act in a certain way, so you avoid displeasing them, or you buy into the perceived fears and threats that disempowers you. Their agenda is to keep you reliant on them.
This way of living keeps you limited and blocks any attempt for you to progress personally or professionally. As a result, this attracts similar situations or people who also suppress and stall your life and freedom.
3. Blame / Guilt
When a person blames others and makes you responsible for the way they feel, they will place destructive, guilty energy in your energy field. This causes you to make mistakes and attract situations that increase your guilt. Moreover, this then creates more situations in that seemingly punish you unfairly.
4. Disrespect / Ungrateful
When a person disrespects you, they neglect to see your value or give credit for what you do. They take you for granted and treat you insignificantly. When this energy is directed to you, it causes others to treat you the same way or for you to attract ungrateful and disingenuous people. It can cause you to feel as if nobody "sees" you or appreciates your input. You can feel invisible to the world.
5. Judgmental
When people are judgmental of themselves, they often put the same judgments on you. They are critical to themselves and compensate for their lack of worth by finding ways to criticise and judge you.
When they direct judgmental energy on you, it causes you to play small and withhold your true self. You avoid being targeted by their harmful energy by modifying yourself. Being around these people can cause you to feel uncomfortable and leave you feeling depressed and depleted in energy.
You will then attract more people who judge and criticise you. This can make you feel small, hiding your true self. You will then refrain from expressing your feelings which limits your relationships and happiness.
6. Worry / Fear
When a person worries about you, they increase the possibility of their fears to manifest. Focusing on fearful scenarios sends a vibration and intention that you cannot manage your life, and the universe can't be trusted to take care of you.
When people maintain fearful thoughts, they block positivity for great things to occur. This increases the possibility of worst-case scenarios to manifest.
Media uses a form of control by reporting fearful and emotionally charged stories to keep you creating more of what they say to disempower you.
When a person comments that they worry or feel sorry for you, ask them to imagine the opposite so they can assist in creating more positivity and make better use of the law of attraction.
7. Anger / Hate
Angry people seek those who will allow them to relieve their suppressed, unaddressed resentment on them. When they direct their anger toward you, it can cause many adverse situations and conditions to occur, including health and physical problems.
Anger can cause sharp pains in your back which can feel as if someone is throwing daggers at you. It can cause you to "accidentally" hurt yourself, or someone else to "accidentally" hurt you.
Anger directed at you attracts other negative people into your life who likewise attack you. This anger can feel like a dark cloud hanging over you, causing depression and unhappiness.
The Emotional States that Elevate You
Take protected measures to ensure other's negative energy doesn't affect you by making proactive choices to become the person you want to attract. The additional important step is to surround yourself with the right people. You become the average of the people you surround yourself with.
The 8 Top Constructive Emotional States
Unconditional love
Acceptance
Non-judgment
Gratitude
Appreciation
Confidence
Trust
Support
When you experience these eight emotional states, they elevate and give you a feeling of safety and peace. They assist your confidence levels and offer protection from the negative energy that may be lingering.
These positive emotions boost your confidence levels and offer positive energy to help you progress in your life. They help you attract the right people and flow in your life so that everything lines up for magic and great things to occur.
People who maintain emotional states of kindness, they bless your life as they maintain loving, kind thoughts about you.
Just as you spring-clean your house, your energy needs cleansing. Cleaning out past cords, emotions, attachments, experiences, beliefs, and traumas from your energy can make you feel as though you have released shackles from your feet. This allows you to create new life experiences and beginnings.
Blessings and love always,
Marisa ♥
Disclaimer: Forensic Healing, Marisa Russo and Spiritual Development for women are not a professional medical body. Any information contained in any videos/publications/comments/blog posts etc are for entertainment purposes only. All information is intended for general guidance and must not be considered a substitute for advice provided by a doctor or other qualified healthcare professional. Marisa Russo or Forensic Healing makes no warranties or representation of any kind concerning the accuracy or suitability of the information contained on this channel, websites, videos, social media pages, blog posts etc."

Facebook Comments