Canada
Address:
Port Moody, British Columbia, Canada
About Me:
I love what I do – empowering my clients to heal themselves with my help, as I facilitating the process step by step. I love to see my clients transform their lives and have them become richer for opening their hearts to energy healing, and the joy of their own self empowerment and spiritual growth. I am a Forensic Healing Practitioner and I have completed two live training sessions -Vancouver 2016, LA 2017, with live training in the Soul Module.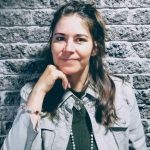 Address:
5 North street, Petawawa, Ontario, Canada
About Me:
Nathalie Beaupré is the first Forensic Healing Practitioner in Canada. Her guidance is intended to support us in identifying and eliminating toxic aspects of our lives while assisting us to take full advantage of our existence. Always working in the respect of who we are and where we find ourselves, her approach imprints compassion. Whether during a private in-person or virtual Forensic Healing session, Nathalie remains attentive and dynamic in addressing individual needs. She offers her service in French as well as in English.

Having cured of a chronic disorder and a burn-out by making radical changes to her diet and lifestyle, Nathalie understands first-hand the evolving nature of self-discovery and firmly believes in our powerful innate healing power.

She is the author of "Why am I perfect?" a heart opening, consciousness-raising self-enquiry tool-book for children dealing with low self-esteem. Well appreciated by its readers, this special book can accompany us for a lifetime. Nathalie also teaches yoga to children and mindfulness techniques to their caretakers.